Baked Goods For All Occasions
Local. Seasonal. Sustainable. Organic. More than just words, these are our values. Why Local? We believe in participating in a thriving local marketplace. In our globalized world, it's easy to import goods from nameless, faceless entities. However we pride ourselves on building long-term relationships with our farmers, our purveyors, and most importantly, our customers. Why Seasonal? Every ingredient has its peak and we aim to capture that fleeting moment of flavor. Why Sustainable? Whether it's sourcing eco-friendly ingredients, using recycled packaging products, or composting, if we don't do our small part to steward our planet, who will? Why Organic? For some, that's just a marketing buzzword, but for us, organic is about integrity. We don't want to pollute our air, rivers or oceans. We don't want to negatively impact local animal populations. And most importantly, we don't want to poison our bodies or our children's bodies with chemicals and pesticides. But idealism aside, we want to make the best tasting foods we've ever had...and share them with you.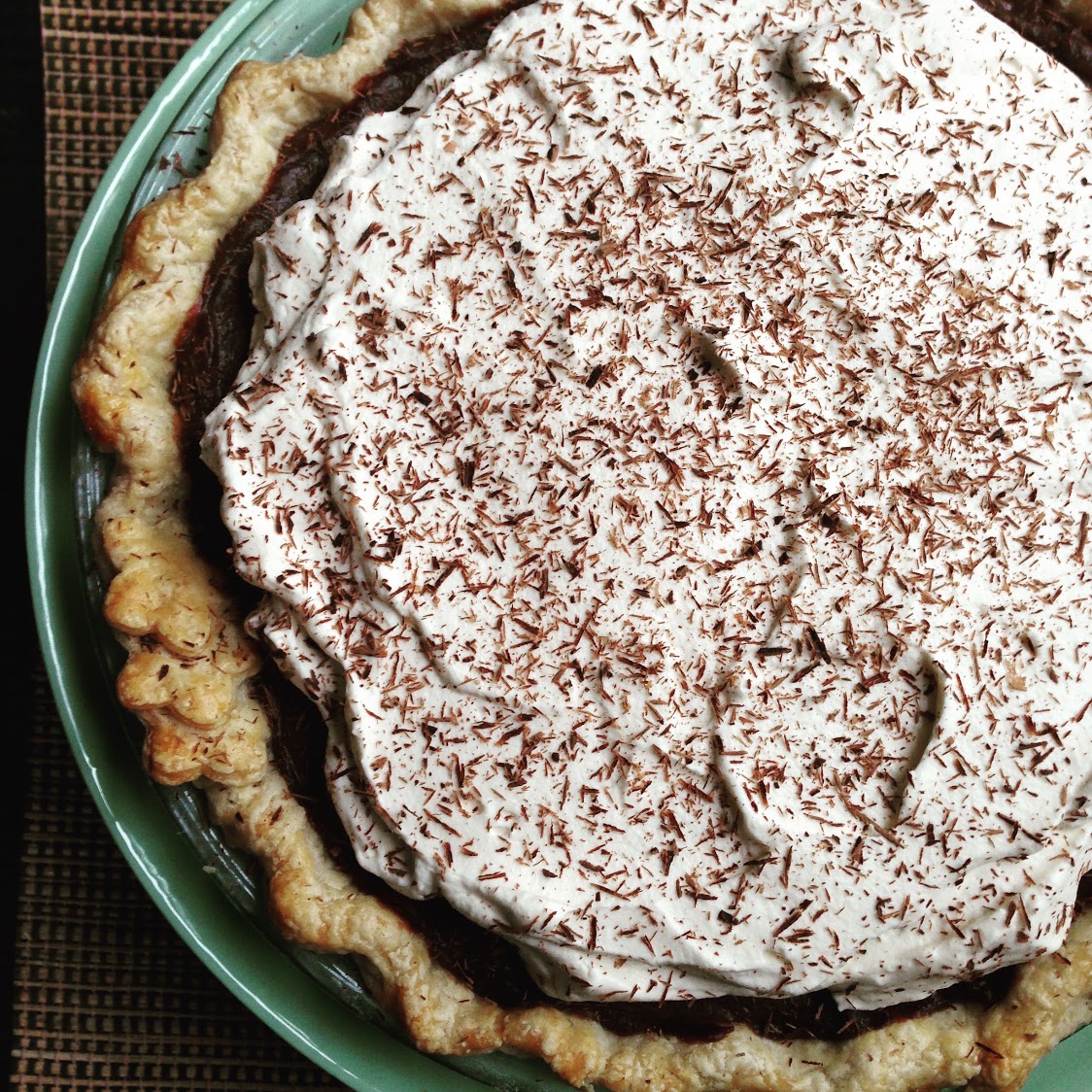 Piece of Love Pastries uses local & organic ingredients not just because it's environmentally responsible, but because they simply taste better. For us, flavor is EVERYTHING. We pride ourselves on using as little sugar as possible to enhance our desserts. Does it cost more to source ingredients from local farmers instead of the supermarket? Of course...but we feel you can taste the difference.
We care about how our desserts look, but refuse to sacrifice flavor. Therefore, our cakes are not covered with fondant; because while that looks great, it's practically inedible. We'll never goop up our pies with heavy artificial glazes or use stabilizers to extend the shelf life of our products. But you don't have to worry about them going bad...we're sure there will be no leftovers!
"

What I appreciate the most about Piece of Love's baked goods is the thoughtfulness put into them... I know what I'm getting is made with love.

"

— Dorothy A.

"

My mom frickin loves the preserve of the month club. I'm gonna need to renew that

"

—Andy R.

"

I'm also very excited to be in the jam of the month club. I put whatever jam I have on toast, in yogurt, and in my oatmeal. It's to die for.

"

— Michele C.

"

Jen has always outdone herself with her baking for me and my family. She is very creative and has wonderful ideas for whatever my needs are. Her baked goods are fresh, smell wonderful and DELISH!" Enjoy!!

"

— Merri B.

"

Expertly-crafted, farm-to-table deliciousness!

"

— Luisa C.

"

When you find a good, quality product, created by someone you can trust who will put her full heart into anything she does, you order as much of that product as you can and spread the word to everyone you know. That product is anything that comes from the Piece of Love Pastries kitchen.

"

— Heather I.

"

My son and his wife gave me THE best holiday gift EVER: a subscription to the "Preserve of the Month Club. Each month I receive a carefully wrapped jar, packed with flavor. Impossible to imagine how you get so much flavor into one jar of jam! Thanks for being soooo good at what you do. We really do love your preserves!

"

— Sue L.

"

The freshest organic ingredients along with Jen's loving touch shine through in all of Piece of Love's creations. They're always a welcome addition at our parties and gatherings.

"

— Barbara S.